From vertical industry requirements to custom branded reporting portals, BuildingReports has developed a variety of specialized tools based on Service Member and Facility Member feedback unmatched by other technology providers.
Embedded Codes & Standards®
Embedded Codes & Standards is a monthly subscription service that provides important validation for needed repairs, updates, or service requirements. BuildingReports has developed an automated library code reference for literally thousands of typical discrepancies encountered during a ScanSeries® inspection. These discrepancies are linked to explanations of the codes and standards from leading organizations such as the National Fire Protection Association, the Occupational Safety and Health, Administration, and the National Institute of Occupational Safety and Health.
"You have to be careful about saying, 'This needs to be done.' Is it your opinion this needs to be done, or does OSHA, NFPA or NIOSH say it needs to be done?"
Matt Dulaney
Director of Business Development
Vallen Safety Services

DocDrive® and DocDrive® Plus
DocDrive enables the storage and sharing of any document in any file format for all users in your organization, including customers such as Building Owners and Facility Managers. Users access documents through an assigned secure login ID and password. Once logged in, users can retrieve documents filed by facility or customer account including proposals, quotations, job documents, images, drawings, panel programs, invoices, operating manuals, cut-sheets, inspection photos and more.
Interactive Floor Plans - Included with DocDrive
A subscription to DocDrive also includes the digital Floor Plan feature at no additional charge.
This feature allows for the upload of building floor plan images so that inspectors can use drag-and-drop icons to display the physical location of a device being inspected or serviced. Icons are color-coded to indicate the status of each device and can be filtered to only display specific device types on the floor plan. Users can hover over the icon for each device to see critical detail summaries, including Device, Type and Address. For users with healthcare reporting formats, users can also filter by codes in addition to devices.
WebSkins™ Branded Reporting Portal
Through a secure, customized portal, BuildingReports enables service companies to make inspection, test and maintenance reports easily accessible to authorized users. Either by creating a new portal or matching the design of your existing site, BuildingReports gives you the powerful features of mobile device data capture service, and web-based reporting on your own website.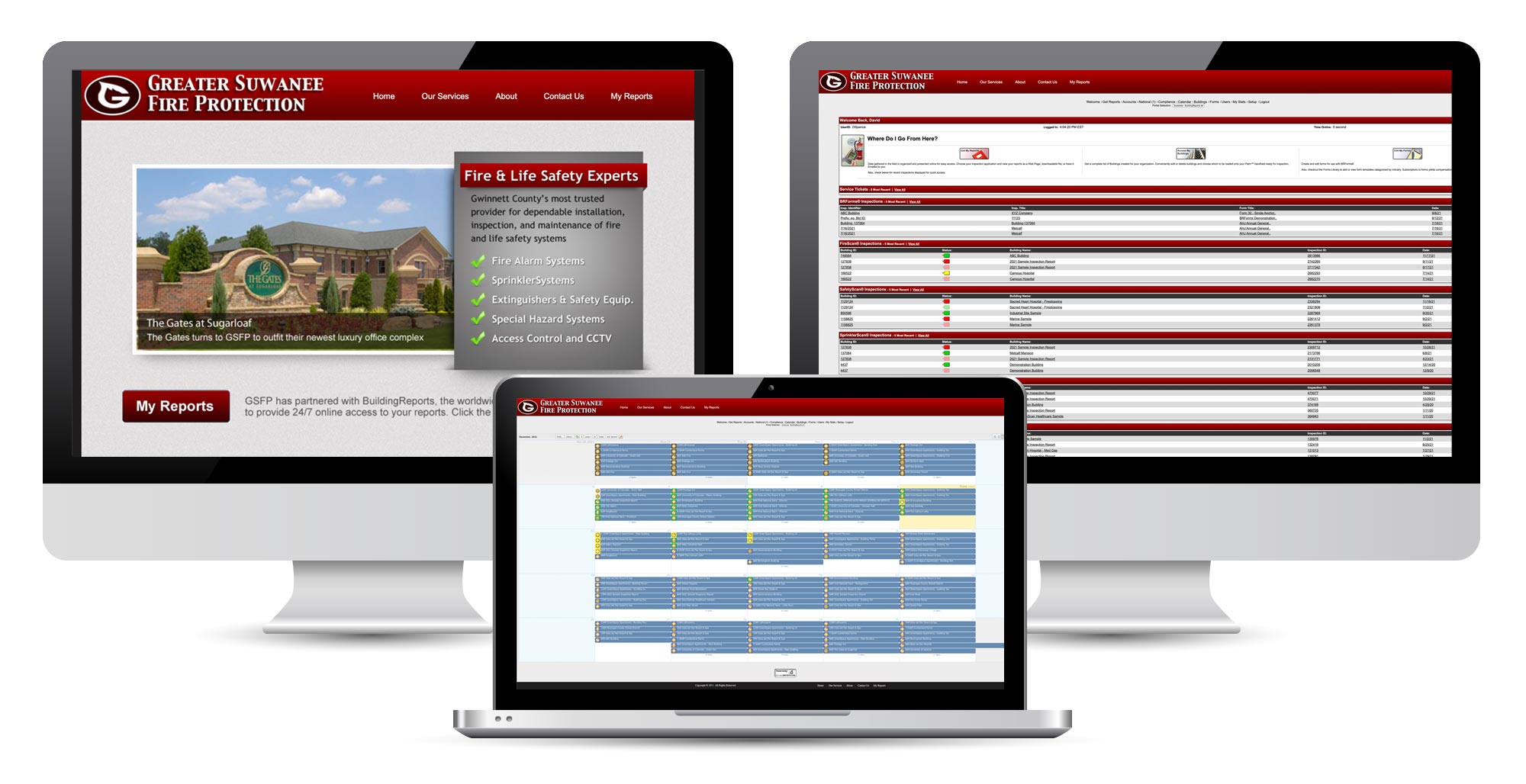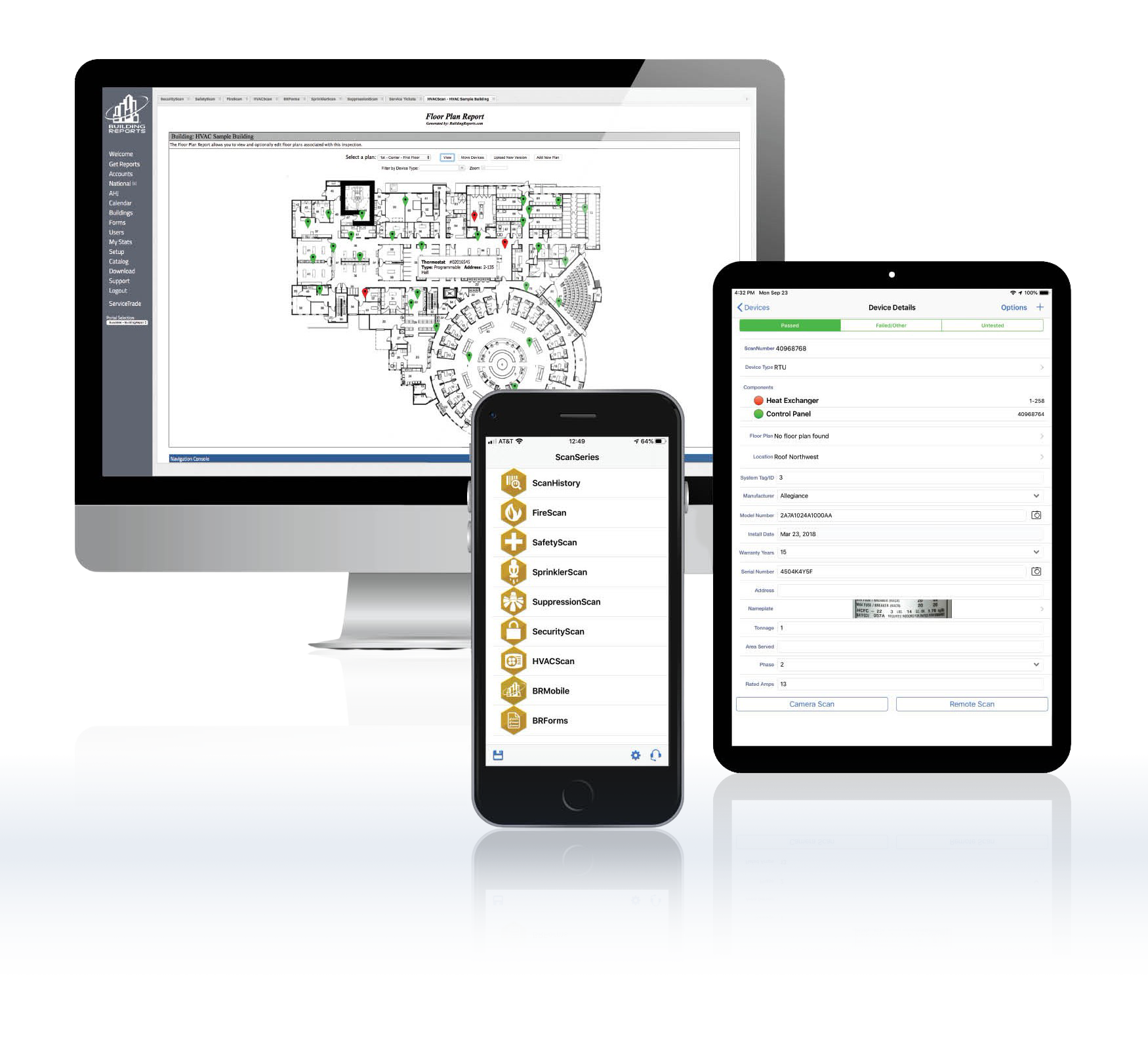 See how online inspection and compliance reporting tools can change your business.
Schedule a demo today and we'll show you how you can reduce risk and improve efficiencies.